SEEKING VOLUNTEERS! 
Tutors needed to serve as literacy and math mentors.
Sign up to receive information and to be matched to a program that works with your schedule. Sign up here: Volunteer Opportunities
NEW HAVEN TUTORING INITIATIVE OVERVIEW
Reading and math are fundamental academic skills that are essential to our students' success in school, in their careers and in life. 
In 2022, 84% of New Haven third graders read below grade level and 88% are below grade level in Math. These statistics are troubling and indicative of a broader set of longstanding challenges concerning our children's education, which were further exacerbated by the pandemic. 
We also know that the lack of equitable access to academic and enrichment opportunities after school make it harder for kids who need that kind of additional support to catch up. Addressing these gaps will require significant interventions in school, in the community, and in support of families. 
The New Haven Tutoring Initiative is a response by the City of New Haven, New Haven Public Schools, and a group of youth serving agencies who came together to design a way to help address these challenges. The goal of the initiative is to increase literacy and math skills by providing coordinated opportunities through afterschool programs for students to learn critical literacy and math skills, build home libraries, and develop an enjoyment of reading and math.
These efforts are also designed to complement the instruction at New Haven Public Schools, which recently piloted and adopted a new early literacy curriculum anchored in the Science of Reading that will be implemented districtwide in the upcoming 2023-2024 school year.
 
PROGRAM DETAILS
The Tutoring Initiative launched a pilot program in the summer of 2023, and had the official launch for the academic school year in the fall of 2023. The Tutoring Initiative has three strategic focus areas:
1. After School Programming: Implement high quality literacy and math enrichment and tutoring, based on scientifically proven instruction methods, through after school programs.
2. Community Engagement: Build a culture of commitment to literacy and math across our city through broad community engagement and a powerful communication initiative. Use these tools to recruit volunteers and facilitate literacy and math focused events engaging civic organizations, academic institutions, libraries, the business community, older students, seniors, faith institutions, arts organizations, and other partners.
3. Parents & Families: Supply parents with information, training, and materials to support them in providing literacy and math activities for their children at home. This is inclusive of those for whom English is not their first language.
PROGRAM COMPONENTS
Youth agency partners will integrate literacy and/or math tutoring activities into their traditional after school programming a minimum of 2 days per week for 60 minutes per day. Literacy coaches from New Haven Reads and math tutors from New Haven Counts will work with youth agency staff to plan and facilitate activities, as well as to support implementation. 
 
FOR PARENTS
Students registered for after school programs with the listed NHTI Partners may be eligible to participate in the Tutoring Initiative. Parents can also visit the websites of the listed partners directly to register for after school programs. 
 
FOR VOLUNTEERS
Volunteers are needed to support literacy and math tutoring during the academic school year. There is also a need for volunteers to help support community literacy & math events and to donate gently used books. Sign up to receive updates about volunteer opportunities and you can choose to volunteer for a specific youth organization or to be matched to a program with the greatest need for volunteers.
Sign up here: Volunteer Opportunities
 
FOR BOOK DONATIONS
Another way to contribute to this initiative is by helping to expand the home libraries of families by donating your gently used children's books. You can make an appointment to drop off your donations to the New Haven Reads Book Bank by emailing books@newhavenreads.org or calling (203) 752-1923.
FOR YOUTH AGENCY PARTNERS
Youth agencies serving children in K - 5th grades in after school programs that are interested in becoming a tutoring partner for the 2023-2024 academic school year.
Sign Up here: Youth Agency Partner Opportunities
PARTNERS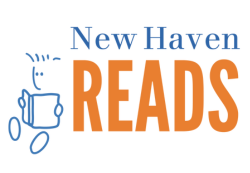 New Haven Reads Registration
New Haven Reads Volunteers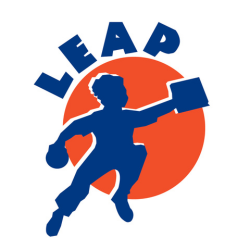 LEAP Registration
LEAP Volunteers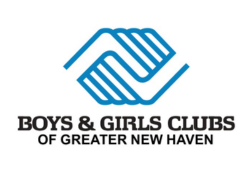 Boys & Girls Club Registration
Boys & Girls Club Volunteers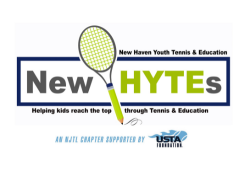 New Hytes Registration
New Hytes Volunteers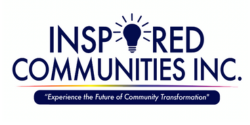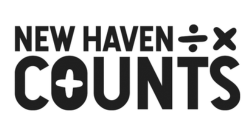 GRANT PARTNERS

FUNDING SUPPORT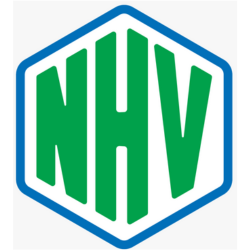 City of New Haven
This project is being supported, in whole or in part, by Federal Award Identification Number SLFRP3212 awarded to the City of New Haven by the U.S. Department of the Treasury.
 
LEAD PARTNERS 
United Way of Greater New Haven 
New Haven Counts 
New Haven Reads 
LEAP