We can all play a role in ending homelessness. As a family leaves shelter and enters a new home, they need supplies to make it a home of their own.
Gather a few items with your kids to teach them about helping those in need, run a full collection at your workplace as a corporate service project, or compile a kit on your own – the options are endless but the impact is lasting!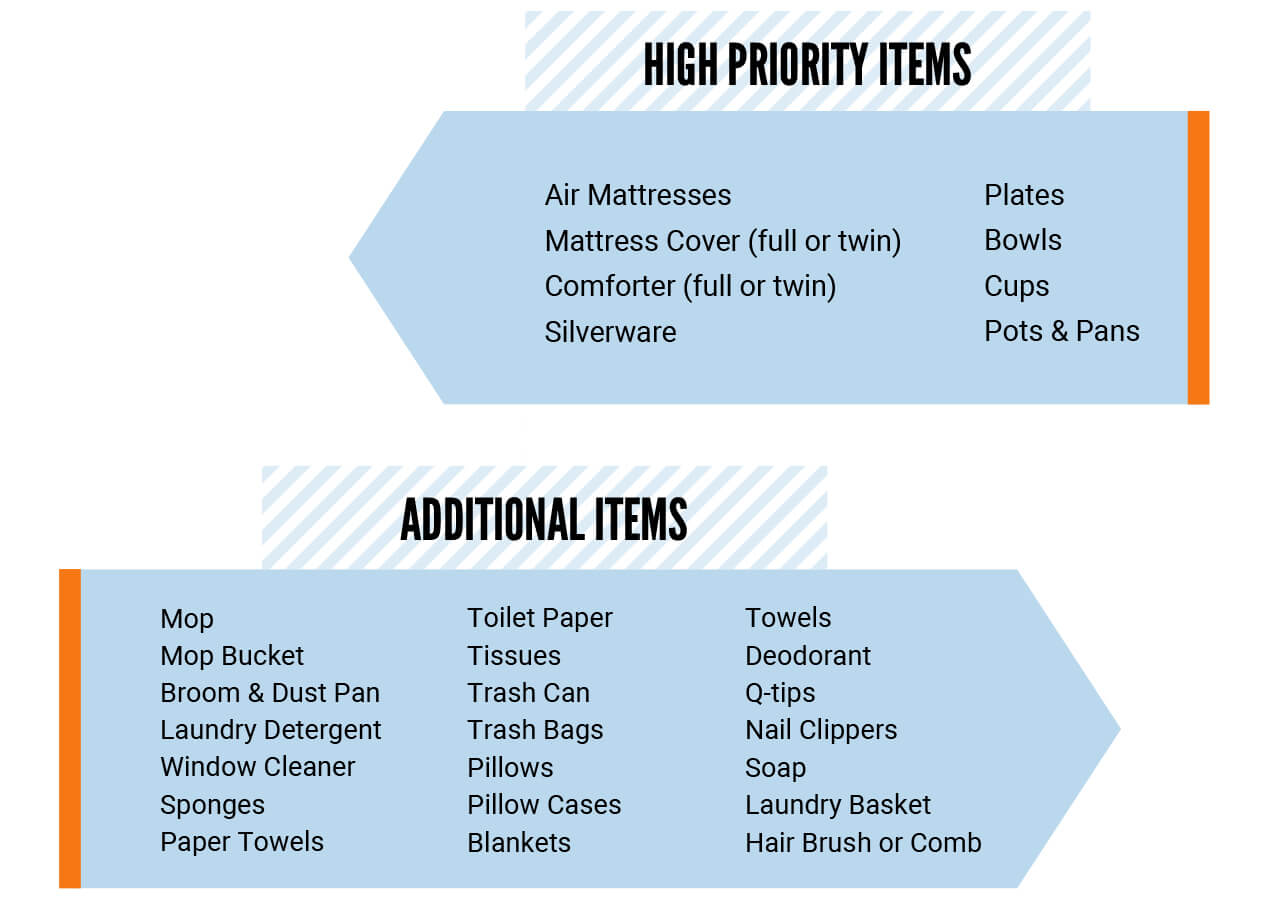 Change doesn't happen alone. Helping today to create hope for tomorrow starts right now, and it starts with you.
We encourage you to join us in the fight for a better community. We can't end homelessness overnight, but with you on our side, we can accomplish things that none of us could achieve on our own.
Items must be in original packaging and new condition.
Click the button below to download the Welcome Home Kit info sheet. Questions? Contact Dennis Velasquez at dvelasquez@uwgnh.org.